Londra (giubileo Paolo Solieri) – La Lord Mayor's Hot Air Balloon è l'evento ufficiale in mongolfiera della City di Londra ed è l'estensione aerea dello storico Lord Mayor's Show.
Ogni anno fino a cinquanta mongolfiere volano nel centro di Londra per sensibilizzare e finanziare l'appello del Lord Mayor. A guidare il lancio c'è la mongolfiera ufficiale Appello del Lord Mayor che trasporta sia il Lord Mayor che la Lady Mayoress.
L'evento del 2019 è stato lanciato da Battersea Park domenica 9 giugno e ha visto 46 mongolfiere riempire lo skyline di Londra alle 5:30 del mattino. Siamo lieti di confermare che il volo ha raccolto £ 76.000 per The Lord Mayor's Appeal, portando il nostro totale complessivo raccolto a un incredibile £ 251.724 in soli quattro anni. Vedi galleria e aggiornamenti per maggiori informazioni.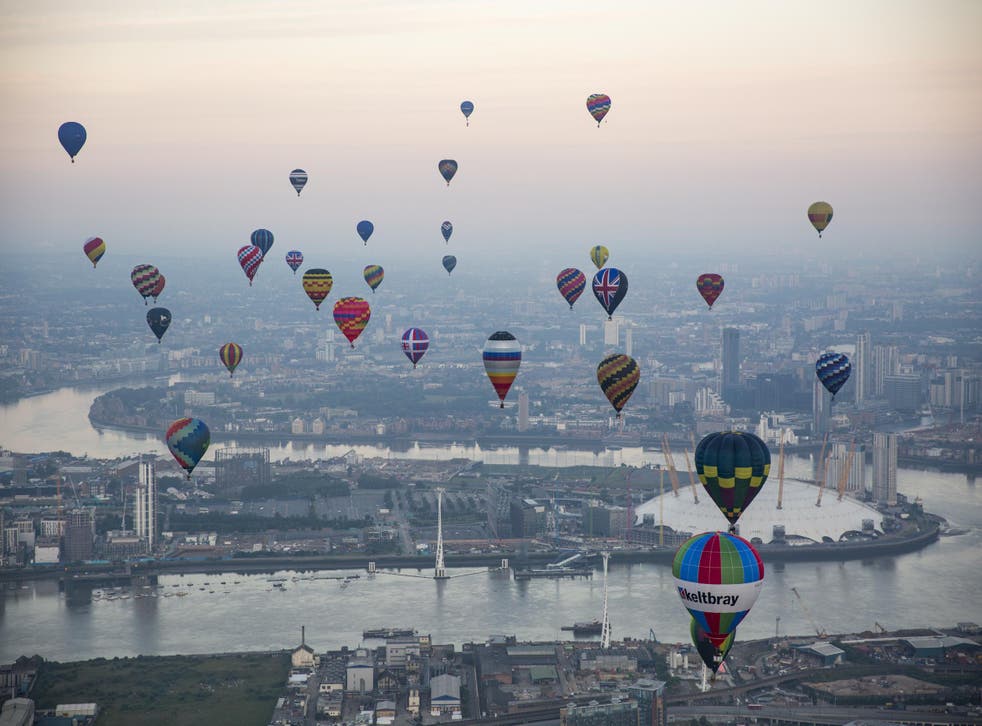 A causa della pandemia di Coronavirus, la Balloon Regatta 2020 del Lord Mayor's Balloon Regatta è stata interrotta e a causa delle condizioni meteorologiche l'edizione 2021 non ha potuto procedere.
Tuttavia, siamo lieti di poter confermare che The Lord Mayor's Balloon Regatta tornerà nel 2022 più grande e migliore di prima.
DOVE E QUANDO
Domenica prossima 5 giugno alle 5.30 del mattino a Battersea Park ( prevista pioggia), e in poco tempo fino a 50 mongolfiere si ritroveranno a volare sul Ponte di Londra, su Buckingham Palace, sul palazzo di Westminster, e sul London Eye.
L'incertezza del tempo certo non aiuta, ma la positivitá degli inglesi fará in modo di spazzare via le nubi. La data del 5 giugno, in ogni caso, sarà confermata definitivamente verso le 17.00 di giovedì 2 giugno 2022.
L'evento passa alla prossima data di standby che è il 5 giugno 2022, gli aggiornamenti verranno forniti entro le 17:00 di giovedì 2 giugno 2022.
Segui il Platinum Jubilee della Regina Elisabetta II con
London ONE Radio