Londra – Emma Bunton, Melanie C, Mel B, Geri Horner e Victoria Beckham potrebbero pubblicare una nuova versione del loro iconico album del 1997 Step To Me ?
Girano voci che  le Spice Girls potrebbero tornare per Glastonbury 2023, Melanie C , ha una "buona sensazione" potrebbe accadere un giorno, ha detto in una intervista.
Con novembre 2022, che segna i 25 anni dall'uscita del secondo LP di Mel C, Mel B, Geri Horner, Emma Bunton e Victoria Beckham, anno già fatto intendere ai loro fan da tutto il mondo che un'uscita di "Spiceworld25" .
Il sito Web ufficiale delle ragazze è stato aggiornato con il marchio Spiceworld25 e una nuova versione dell'iconico globo del '97, tutto fa sperare in un grande ritorno.
Ma c'è una canzone delle Spice girles che è ingiustamente assente dai servizi di streaming. Una traccia confinata solo compact disc, che diciamocela tutta, CD che nessuno ascolta piú.
Quella canzone si chiama Step to Me. Ed è giunto il momento del suo rispetto e ascolt ando questo brano poco considerato ma che in realtá se lo si ascolta bene su vinile o in radio é un pezzo molto bello, o in gergo parlando che sfonda.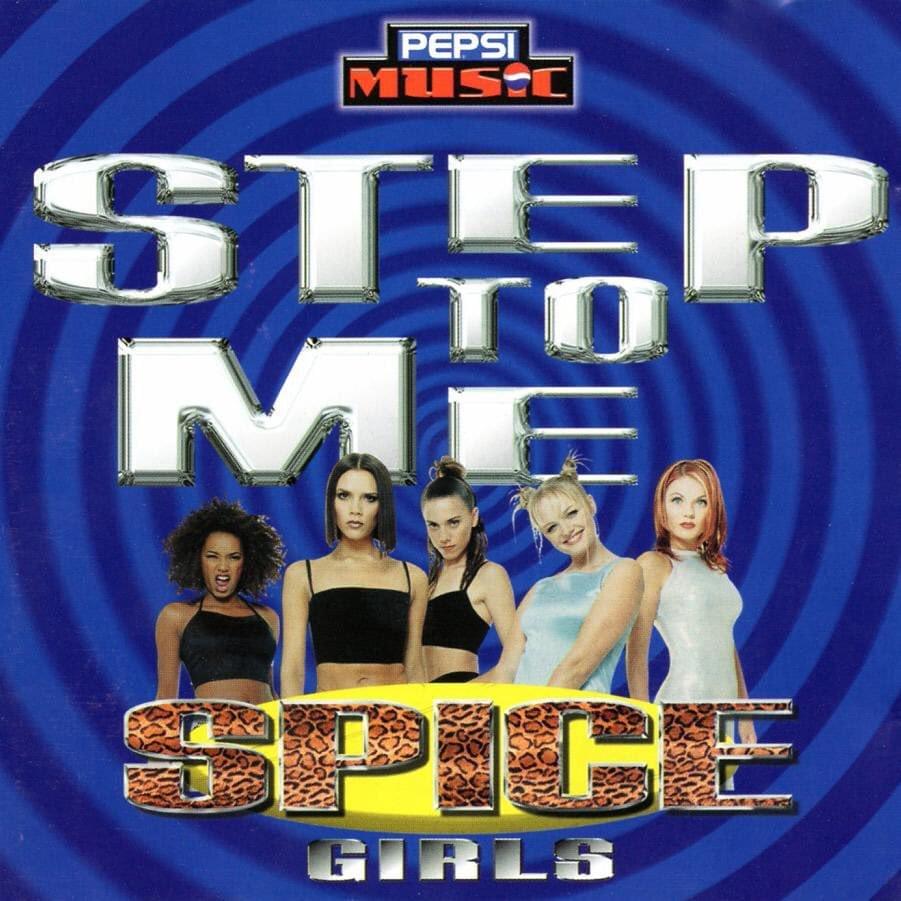 Uscí  ufficialmente il 28 luglio 1997, Step to Me è stato rilasciato come parte dell'accordo di sponsorizzazione megabucks delle ragazze Pepsi.
Per ottenere tale rilascio, i fan hanno dovuto raccogliere 20 estratti di anelli rosa da lattine di Pepsi e pubblicarli, come facevano le persone ai vecchi tempi. E cosi facendo per mesi i fan si sono visti recapitare a casa il CD direttamente nella posta di casa. E la storia si ripete.
Intato é nota la Tracklist di Spiceworld25 – : Di seguito è riportata la tracklist originale, nel Regno Unito, di Spiceworld. Dobbiamo dire che l'uscita giapponese includeva il brano promozionale della Pepsi delle ragazze Step To Me.
Anche se Step To Me è in realtà una traccia delle sessioni di Spice,  potrebbe fare la sua comparsa nella riedizione ed essere rilasciata digitalmente per la prima volta.
C'è anche una voce di Morales Remix del singolo Never Give Up on the Good Times, una volta pianificato e poi inscatolato, che ci piacerebbe vedere nel repackage.
L'album potrebbe anche includere i b-side dell'era di Spiceworld Outer Space Girls, la canzone d'amore londinese Walk of Life (che era stata originariamente fatta per essere inclusa nell'album) o – forse – Spice Invaders.
1. Spice Up Your Life
2. Stop
3. Too Much
4. Saturday Night Divas
5. Never Give Up on the Good Times
6. Move Over
7. Do It
8. Denying
9. Viva Forever
10. Lady is a Vamp