Londra( Laura Buongiovanni) SPACE MAN di Sam Ryder è la canzone di tendenza numero 1 nel Regno Unito..
Dopo il secondo posto di Sam Ryder con SPACE MAN all'Eurovision song contest oggi la canzone di tendenza numero 1  in Gran Bretagna.
Secondo posto, mertitatissimo che vale anche come  il miglior piazzamento Eurovisione del Regno Unito dal 1998 e con 466 punti ha anche ottenuto il punteggio più alto di sempre.
Guarda l'intervista esclusiva di London ONE con Sam Ryder 
Questo successo si è trapiantato anche nelle classifiche ufficiali: SPACE MAN è in cima alla classifica di tendenza, prima del suo entusiasmante viaggio verso la classifica ufficiale dei singoli, dove potrebbe finire per sfidare Harry Styles per il numero 1.
Anche la nuova canzone prodotta da Max Martin di Maneskin Supermodel entra per la prima volta nella classifica ufficiale delle tendenze oggi, così come Give That Wolf A Banana di Subwoolfer, la voce norvegese per il 2022.
Ci sono tutta una serie di nuove canzoni e hit questa settimana; di cui due (Die Hard e N95) di Kendrick Lamar dopo l'uscita del suo nuovo album Mr Morale & The Big Steppers e IFTK di Tion Wayne, che campiona il classico dance anni 2000 di La Roux In For The Kill, e che è accreditato come artista in primo piano.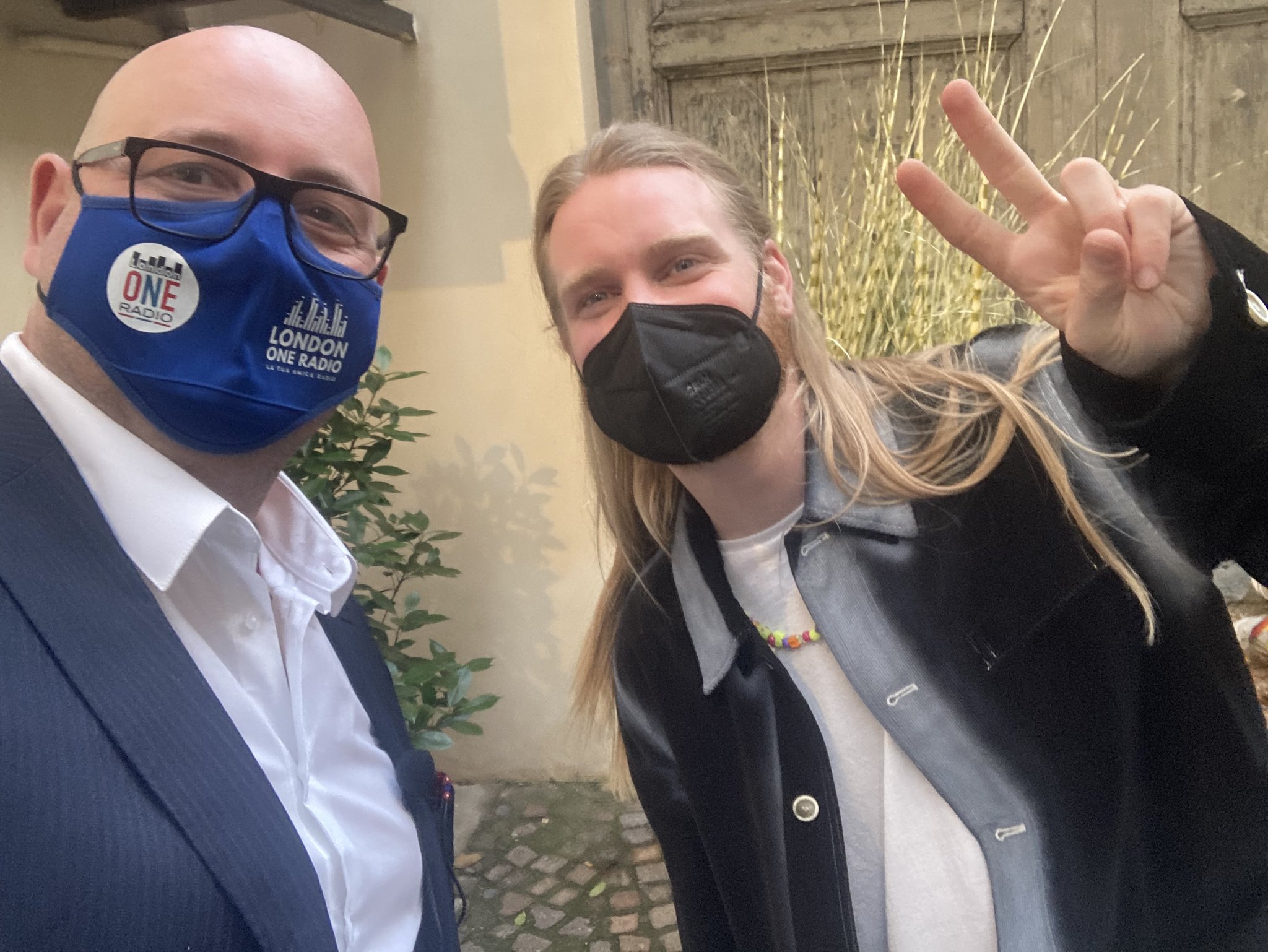 Anche i My Chemical Romance sono tornati con una grande sorpresa la scorsa settimana con il nuovo singolo The Foundations of Decay – la loro prima traccia in otto anni – mentre ci sono ulteriori new entry di Post Malone e Roddy Ricch con Cooped Up e l'ultima offerta di D-Block Europe Black Beatles .
E infine, anche due canzoni ottengono notevoli scalate in classifica; L'ultimo Green Green Grass di George Ezra, Diplo & Miguel's match made in heaven traccia Don't Forget My Love e 21 Reasons di Nathan Dawe con Ella Henderson.
Space man – all'eurovosion song contest ha vinto  come miglior canzone dell'Eurovision 2022 con il premio Marcel Bezençon Press.