Si preannuncia una settimana importante per Roie Williams, il cui 13° album in studio XXV sta attualmente superando il resto della Top 10 combinata mentre si dirige al numero 1 della classifica ufficiale degli album.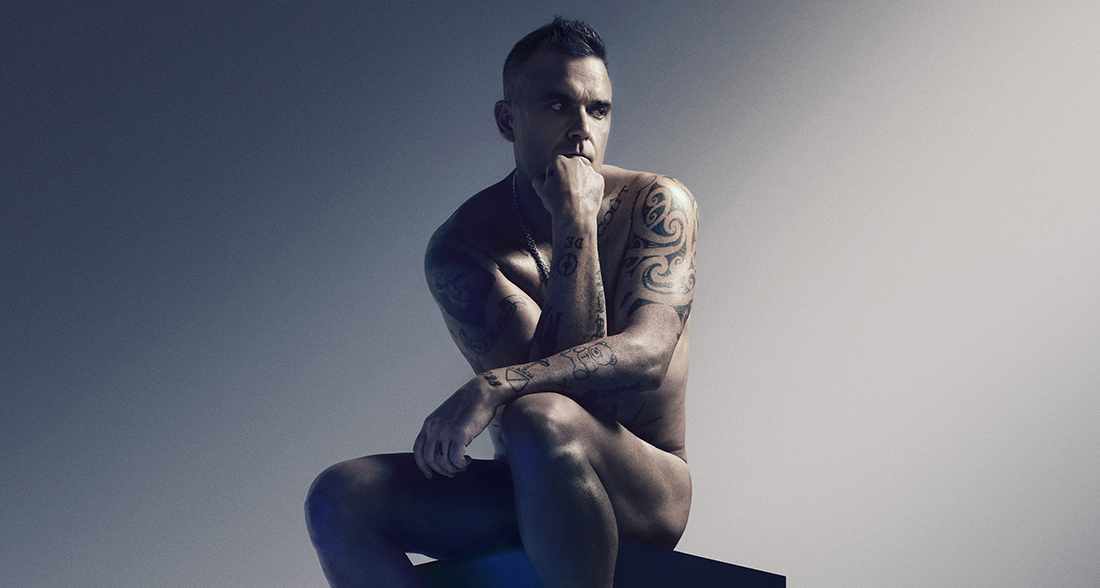 La più recente compilation di grandi successi della Stoke-born superstar, XXV contiene alcuni dei successi più amati di Robbie, appena orchestrati e registrati con la Metropole Orkest. XXV sarebbe diventato il quattordicesimo album numero 1 di Robbie nel Regno Unito come artista solista.
La leggenda vivente Ozzy Osbourne potrebbe ottenere il suo album solista più alto in assoluto nelle classifiche nel Regno Unito questa settimana con il numero 9  Patient che sta attualmente tracciando per debuttare al numero 2. Il suo record personale fino ad oggi è Ordinary Man del 2020 che ha raggiunto il numero 3.
Anche i rocker gallesi Manic Street Preachers sono alla ricerca di una voce nella Top 5 con la ristampa del loro disco del 2001 Know Your Enemy (3), che ha raggiunto la posizione numero 2 nella sua uscita originale.
How Will I Know If Heaven Will Find Me degli Amazons potrebbe diventare il loro terzo album consecutivo nella Top 10 (5); il terzo album dei Reading rocker quest'anno è diventato il primo album con elementi NFT ad essere approvato per l'inclusione nelle classifiche dalla Official Charts Company.
La cantautrice scozzese KT Tunstall conclude una trilogia di dischi con il suo settimo album Nut (6) e potrebbe segnare il suo primo posto nella Top 10 in sei anni.
Anche la ristampa della star della New Wave Toyah Wilcox del suo album del 1981 Anthem sta per rientrare in classifica al numero 8, avendo originariamente raggiunto il numero 2.
LEWIS CAPALDI
Al di fuori della Top 10, il ritorno di Lewis Capaldi con il singolo di ritorno Forget Me lo ha visto correre in vantaggio per il singolo numero 1 del Regno Unito questa settimana, insieme al suo album di debutto di successo Divinely Uninspired To A Hellish Extent sta scalando le classifiche, attualmente in rialzo di cinque al numero 12 infrasettimanale.
Tre atti potrebbero ottenere il loro primo album nella Top 40 in assoluto nel Regno Unito questa settimana; La band synth-wave statunitense The Midnight with Heroes (18), il duo indie-pop Jockstrap grazie al debutto acclamato dalla critica I Love You Jennifer B (20) e la megastar degli afrobeat Asake con il suo album di debutto Mr Money With The Vibe (25) .
ALTRI IN CLASSIFICA
Potrebbero esserci altre incressi questa settimana dal gruppo metalcore australiano Parkway Drive con Darker Still (26), insieme al disco di debutto da solista del membro dei xx Oliver Sim, Hideous Bastard (33) e al terzo album dell'acclamato violoncellista Sheku Kanneh-Mason, Song (35).
DRAGON NIGHT
Infine, l'album di debutto in studio degli Imagine Dragons Night Visions (34) potrebbe tornare nella Top 40 questa settimana dopo l'uscita di un'edizione ampliata per il decimo anniversario.
Il record originariamente ha raggiunto il numero 2 alla sua uscita nel settembre 2012.