London – Ecco l'aggiornamento del mercato musicale del Regno Unito che mette in evidenza il fiorente settore musicale indipendente nel Regno Unito, con artisti indipendenti e le loro etichette che hanno rappresentato quasi il 29% del mercato della musica registrata nel Regno Unito nei 10 mesi fino ad oggi.
Gli album indipendenti n. 1 e 60 titoli sono entrati nella top 10 della classifica ufficiale degli album.
Se il mercato indipendete continua con questa crescita,  sarebbe quasi un terzo in più rispetto al 2017, e rappresenterebbe il quinto anno consecutivo di crescita per il settore della musica indie del Regno Unito.
La quota delle etichette indipendenti nel mercato musicale del Regno Unito è stata del 28,6% durante i primi 10 mesi del 2022, rispetto al 26,9% dell'intero 2021.
Otto album indipendenti hanno raggiunto la vetta della classifica ufficiale degli album nell'anno in corso, incl. uscite di Central Cee, Fontaines D.C. e Wet Leg, mentre quasi 60 uscite indipendenti hanno raggiunto la Top 10.
Gli indipendenti costituivano oltre il 40% delle vendite degli album in ottobre, guidati da Arctic Monkeys, The 1975 e Simple Minds.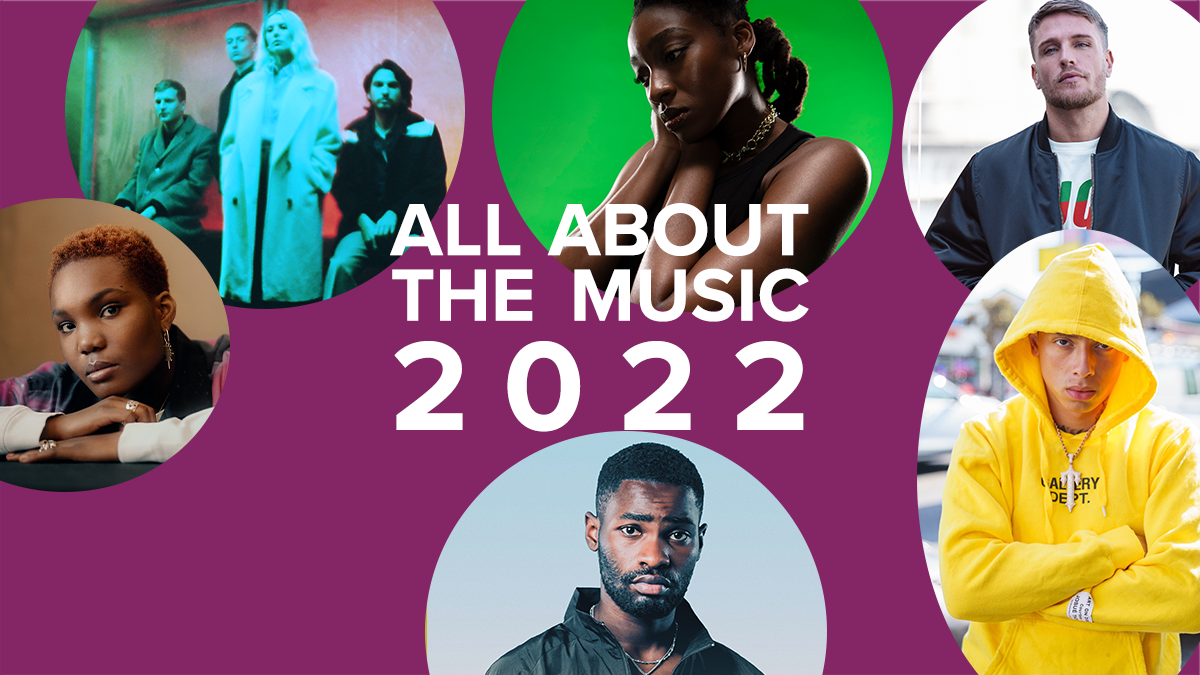 La quota di mercato delle etichette indipendenti è cresciuta di anno in anno nel 2022 attraverso vendite e stream, ma è stata particolarmente forte nel mercato degli album, dove gli indipendenti hanno rappresentato quattro vendite su dieci (40,5%) durante il mese di ottobre, incluso il vinile Formati LP e CD.
Ciò si confronta con una quota del 32,2% rispetto allo stesso mese del 2021 ed è stato guidato dal settimo album in studio degli Arctic Monkeys The Car, che ha accumulato una delle vendite settimanali di LP in vinile più alte del secolo dopo la sua uscita il 21 ottobre, secondo le classifiche ufficiali Dati aziendali. L'album ha superato le 100.000 vendite nelle prime due settimane di uscita, escluso lo streaming.
The Car è affiancato tra gli album più venduti dell'anno dal collega Domino Recordings Wet Leg, il cui album di debutto omonimo ha venduto più di 55.000 copie su CD, vinile e cassetta nel Regno Unito nell'anno in corso. Compresi gli stream, è il più grande album di debutto pubblicato nel 2022.
L'album Wet Leg, che è stato selezionato per il Mercury Prize di quest'anno, è una delle otto pubblicazioni indipendenti ad aver raggiunto la vetta della classifica ufficiale degli album nel 2022, un elenco che include anche il lavoro del rapper Central Cee (23 anni), dei gruppi rock Don Broco (Amazing Things), The 1975 (Being Funny In A Foreign Language), Stereophonics (Oochya!) e The Wombats (Fix Yourself, Not The World), così come la band post-punk Fontaines D.C. (Skinty Fia). Sono tra i quasi 60 album indipendenti che hanno raggiunto la Top 10 nell'anno fino ad oggi, comprese le uscite nelle ultime settimane di artisti vari come il cantautore Craig David (22), l'icona pop Kylie Minogue (Impossible Princess), il rock gruppo Massive Wagons (Triggered!) e band alternativa Yeah Yeah Yeahs (Cool It Down).
Geoff Taylor, Chief Executive BPI, BRIT Awards e Mercury Prize, ha dichiarato:
"È un segno di quanto sia vivace e diversificata l'industria musicale del Regno Unito che le etichette indipendenti siano destinate ad aumentare la loro quota di mercato per il quinto anno consecutivo nel 2022. Questa crescita è costruita su un ricco arazzo di talenti, dai cantautori e gruppi rock a pop star e rapper, il tutto supportato da una rete di centinaia di etichette indipendenti che stanno creando ulteriore diversità nel mercato e offrendo agli artisti una vera scelta su come pubblicare la loro musica".
Chart 1 – Official Independent Albums Chart 2022 to date* Top 10 © Official Charts Company
Pos.         Artist & Title                                                                                                                
Arctic Monkeys – AM (Domino Recordings)
Arctic Monkeys– The Car (Domino Recordings)
Central Cee– 23 (Central Cee)
Arctic Monkeys – Whatever People Say I Am That's What I'm Not (Domino Recordings)
Wet Leg – Wet Leg (Domino Recordings)
Adele – 25 (XL Recordings)
Adele – 21 (XL Recordings)
Arctic Monkeys – Favourite Worst Nightmare (Domino Recordings)
The 1975 – Being Funny In A Foreign Language (Dirty Hit)
Gerry Cinnamon – The Bonny (Little Runaway)
*up to chart week 44 2022
Chart 2 – Official Independent Singles Chart 2022 to date* Top 10 © Official Charts Company
Pos.         Artist & Title                                                                                                                
Arctic Monkeys – 505  (Domino Recordings)
Arctic Monkeys– Do I Wanna Know (Domino Recordings)
Central Cee– Doja  (Central Cee)
Russ Millions ft Buni & YV – One Of A Kind Presents Reggae & Calypso (One Of A Kind Music)
Arctic Monkeys – Why D'you Only Call Me When You're High  (Domino Recordings)
Adele – Someone Like You (XL Recordings)
Wilkinson & Issey Cross – Used To This (BMG)
Dod & Carla Monroe– Still Sleepless (Axtone)
Passenger – Let Her Go (Nettwerk)
Arctic Monkeys – Fluorescent Adolescent  (Domino Recordings)