London ( Silvia Caputo) Dopo due anni torna in questo mese, l'evento WE Sustain gratuito di Mercato Metropolitano.
Quando si tratta di cibo, i Londinesi puntano sempre al cibo italiano, e ora possono farlo anche con sostenibilitá da portare a casa, e anche per questo che  il mercato Metropolitano di Londra è ilpunto di riferimento da oltre sei anni.
Dal 21 al 23 ottobre, al Mercato Metropolitano, con una campagna sul cibo si puó esplorare come si puó lavorare per migliorare i sistemi alimentari del mondo.
Per tutto il fine settimana, gli argomenti verranno approfonditi attraverso una serie di workshop, corsi di cucina, pranzi comunitari, seminari e tavole rotonde con esperti del settore.
Non solo si mangia, ma il Mercato Metropolitano diventa una scuola di cultura sul cibo, come diritto umano o il cibo come creatore di comunità. Si possono gustare alcuni dei sapori unici offerti al Mercato Metropolitano:
dagli arancini, ai cannoli di Little Sicily e gnocchi tradizionali himalayani di Bijay e Kamala, questi per dirne alcuni.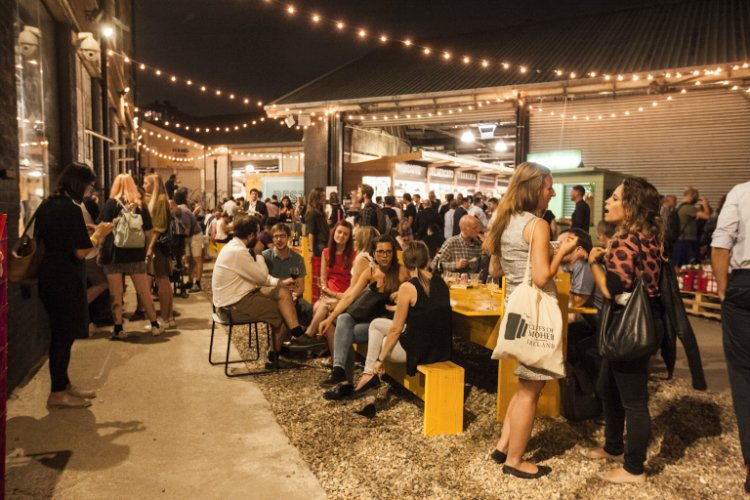 L'ampia gamma di attività, mira a far luce sui cambiamenti positivi che stanno avvenendo nell'industria alimentare. Grande attenzione é mirata anche allo spreco alimentara e il buon cibo come catalizzatore del cambiamento, temi sempre piú importanti in questo momento cosí difficile che stiamo affrontando.

;
Nel 2019 Fu un successo, e sicuramente lo sará anche in questo anno, parlando di temi come "Designing Cities For The Future", "A Woman's Vision Of The City" e "The City We Want To Live In".
Il workshops, é un momento dove il cibo insengna anche a vivere megli il nosto pianeta, a capire quanto il cibo sia importante per la nostra vita e non solo un momento passeggero della giornata, ma fondamentale per vivere in armonia la nostra vita.
Il Mercato Metropolitano si troa a 42 Newington Causeway, SE1 6DR (la stazione più vicina è Elephant and Castle). WE Sustain organizza eventi dal 21 al 23 ottobre dalle 11:00 alle 20:00 e l'ingresso è gratuito.