Londra ( Silvia Catarsi) Quando una band diventa un mito, una icona, come i Queen, non si pensa mai al passatto, agli inizi difficili, quando i Queen venica snobbati dalle case discografiche, erche' i loro brani erano troppo scontati.
Eppure le bade di successo trovano la loro cloria proprio nella lotta per raggiungere il successo. E gli inizi piu' sono difficili e piu' sia ha cloria nel futuro, ( sempre se c'e' una base di talento) e i Queen ne avevano da regalare.
La pubblicazione dell'album " fose il piu' strano e controverso" e' sicuramente  Sheer heart attack, le tracce per un orecchio attento ed esperto facevevano intuire cosa sarebbero diventati i Queen e il carisma di Freddy Marcury iniziava a farsi vedere non solo per la voce divina, ma per il modo che aveva di muoversi sul palco. Eppure questo disco non convinceva i Queen, come il brano In the laps of the God   chce ascoltata oggi e' un capolavoro annunciato.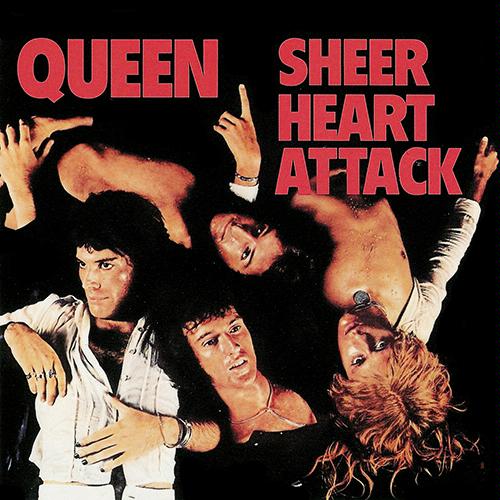 Freddy scrive di getto in una notte del 1974 un verso che letto con il senno di poi ci fa capire molto le profondita' dell'animo di Mercury  "I can see what you want me to be, but I'm no fool", un verso che compone il brano In the Lap of the Gods, erano gli anni in cui si esibivano in una Londra molto attenta alla musica, con  persone abituate ai Beatles e alle nuove band inglesi. I Queen si dovevano imporre abbattere la concorrenza, e lo dovevano fare in fretta, perche' quegli anni 70 non aspettavano c'erano troppa voglia di nuova musica.
I Queen ci provarono con quel disco Sheer heart attack e fu l'inizio all'ascesa.
e il 24 dicembre 1974 arrivo' l'esibizione del capolavolo con il concerto all'Hammersmith Odeon a Londra.
Freddy si mostra guasi timido all'inizio, inizia in punta dei piedi poi esplode e diventa il Freddy che conosciamo.
Si perche' i Queen quelli del grande successo, quelli di " we are the champion" o per le altre canzoni da stardio,  lo erano gia' prima fin dagli inizi.  Bastava solo aspettare che il pubblico che stava guardando dall'altro lato se ne accorgesse. Il resto e' storia, mito, leggenda.
Il 24 dicembre del 1975 , i Queen tennero l'ultimo concerto all'Hammersmith di Londra. Tornarono proprio su quel palco dove successe un miracolo costruito da un dio di nome Freddy.
Un concerto memorabile, la serata in cui la splendida voce di Freddie Mercury buco' il cielo e incise nei cuori del mondo la sua leggenda. Erano i Queen punto.
QUEEN IN THE LAP OF THE GODS Live at Wembley Stadium July 1986
Wo wo la la la wo – Wo wo la la – Wah wah ooh,