Londra(P.B.Olland) Impossibile fermare il grande successo, meritatissimo dei Måneskin.  Jimmi Fallon  nel suo famosissimo The Tonight Show ha presentato i Måneskin a suo modo ed e' stata un tifo da stadio.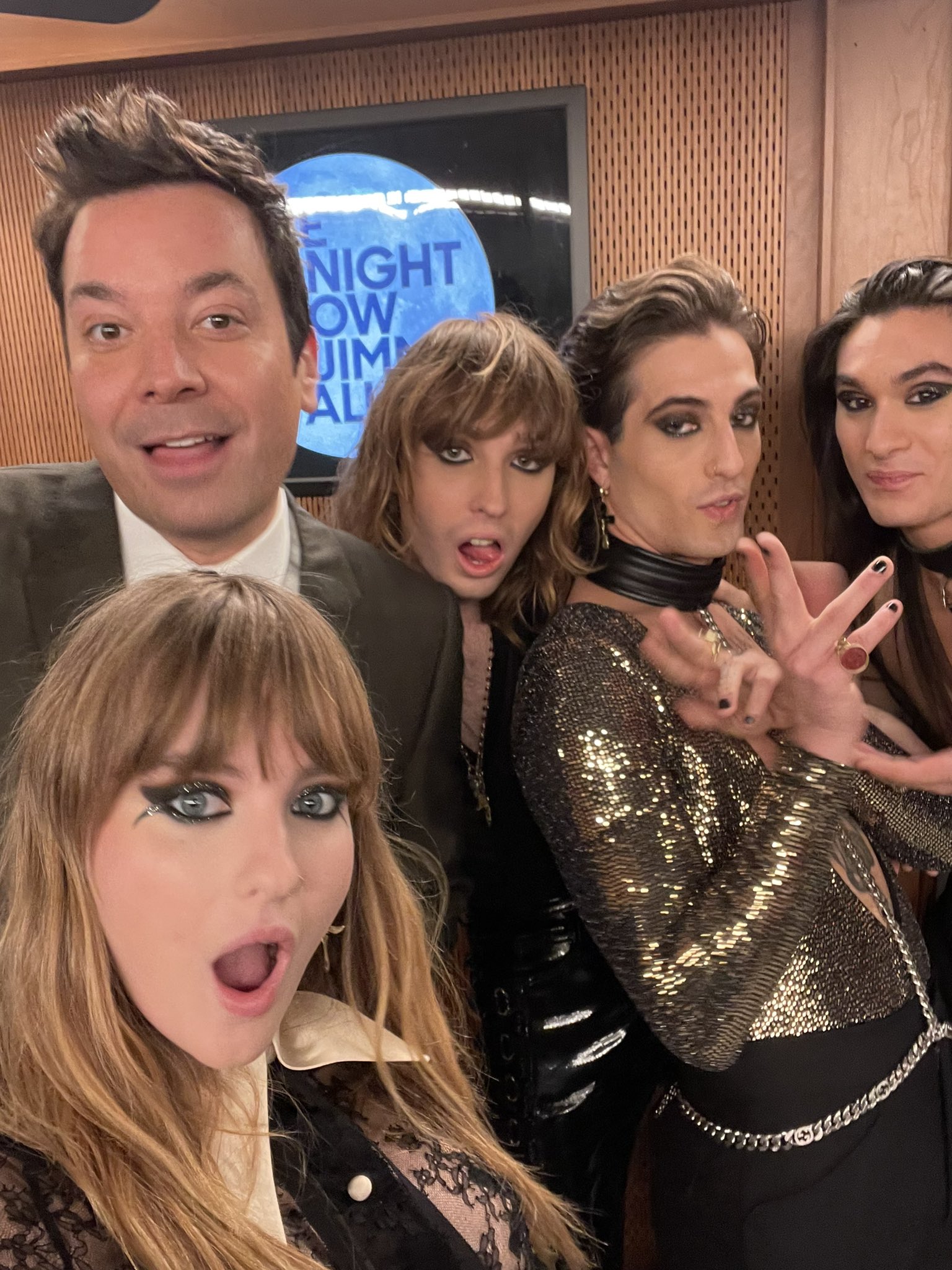 Il conduttore del popolare show Usa annuncia con entusiasmo che la band italiana sarà sul palco di Las Vegas prima di Mick Jagger e compagni.
Quando in italia erano circa le 3 del amttino i Maneskin si esibivano al The Tonight Show con il brano Mamma mia, facendo scatenare tutti in studio Tecnici compresi.
L'Annuncio
La band romana avrà l'onore, il prossimo 6 novembre, di aprire il concerto dei Rolling Stones a Las Vegas. Ad annunciarlo, mostrando in diretta il vinile del disco «Teatro d'Ira» già questa sera saranno di scena alla Bowery Ballroom di New York, mentre il primo novembre si esibiranno al Roxy Theatre di Los Angeles.
Ulteriore visibilità a livello internazionale potrebbe poi arrivare domenica 14 novembre, quando a Budapest verranno assegnati gli Mtv Europe Music Award. Tre le categorie che vedranno i Måneskin in gara: Best Italian Act, Best Rock e Best Group.